SESSION
Simultaneous interpretation to be provided (JP-EN)
INNOVATION HALL
HACK THE DECADE -Keynote Dialog with the Legend of Millenials on Past, Current and Future of Japanese Sports Industry-
56 years since the 1964 Tokyo Olympics, NHK aired a period drama based on events leading up to the events called 'Idaten'. This year, the Olympic and Paralympic Games are returning to Tokyo. The last half century has produced many 'dramas' that can be described as sequels to the games. The mere existence of the following man will be indispensable in the telling of Japanese sports history. Kosuke Kitajima, a legend in the swimming world, achieved first ever back-to-back double gold medals for breaststroke events in Athens 2004 and in Beijing 2008. Looking back on the past 20 years as an athlete and a business executive, the millenials' legend will explore the current position of the Japanese sports industry through his career and discuss the future of the Japanese sports industry post-2020.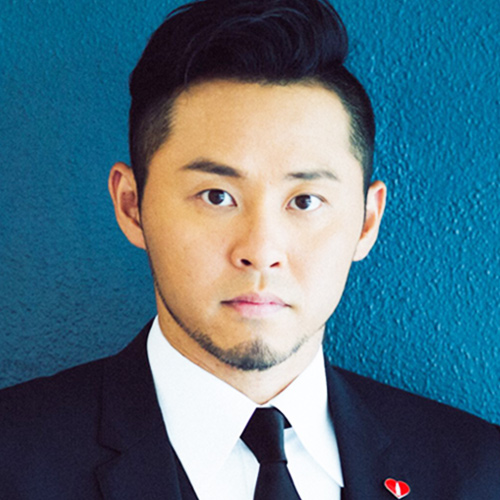 Kosuke Kitajima
4-time Olympic Gold Medalist - Swimming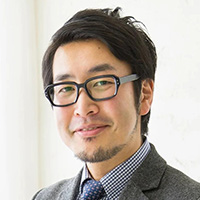 Navigator
Tatsuo Ogura
Co-Founder / Board Member, Japan Sports Analyst Association
INNOVATION HALL
How the Olympic Channel is Approaching Fans Ahead of the Tokyo 2020 Games
With this summer's Olympic Games Tokyo 2020 fast approaching, the IOC's global Olympic Channel provides fans with a dedicated media platform to follow the stories behind the sports and athletes before, during and after the Games across the IOC's digital ecosystem. In this presentation, the Olympic Channel will detail the digital, data, distribution and social media strategies supporting Tokyo 2020 with the goal of delivering audience growth for the Olympic Movement.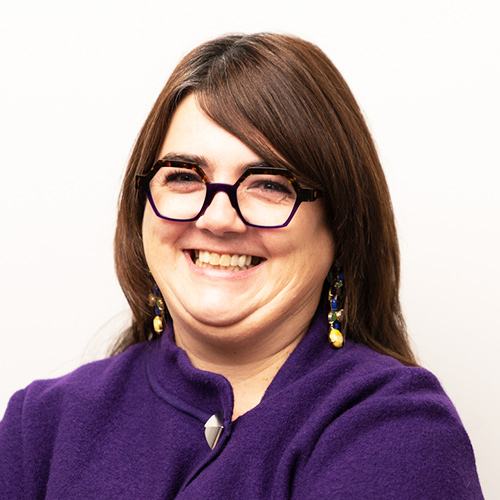 Mary Byrne
Olympic Channel, Editor in Chief
Mary Byrne is the Editor in Chief for the Olympic Channel. She is responsible for leading the global platform's overall editorial strategy, including the content planning and implementation for the platform's digital, social media, news, production and original programming divisions. Byrne brings more than 25 years of journalistic experience to the Olympic Channel. Most recently, she served as senior deputy editor for ESPN Digital & Print Media where she was responsible for the editorial operations for their daily coverage in addition to overseeing cross-platform collaboration and integration.Prior to ESPN, Byrne served as sports managing editor at USA Today for three years which included oversight of their sports pop culture site "For The Win." Previously, she served as deputy sports editor at The Associated Press for six years where she helped with the organization's implementation across social media. Her experience also includes leading the on-site coverage of six different Olympic Games for multiple media outlets which include a stint as USA Today's Olympics Editor. Byrne, a former president of the Associated Press Sports Editors (APSE), is an active member of the Association for Women in Sports Media (AWSM). A native of Michigan, USA, she is a Phi Beta Kappa graduate of the University of Missouri-Columbia, where she earned bachelor's degrees in journalism and Spanish.
Profile
ANALYTICS HALL
Sports x Social Innovation x Sponsorship: Creating a '3S' Future with Meta Thinking
There is a need for deeper relationships between sports, social innovation, and sponsorships. But if you step back and think about sports, it is essentially a 'distraction from reality'. On the other hand, the background of the need for social innovation is a serious reality in which society and the global environment are distorted in the context of rapid economic development. "Priority must be given to survival and good performance"... One realizes that these three elements have different directions and contradictory activities. There is an urgent need to solidify underlying thoughts so that the temporary "trend epidemic" does not end. In this session, we welcome Emi Yoneda, who exerts leadership in J-League social cooperation activities and deepens the meta-thinking necessary to create a future where these 3 S's intersect in the first place.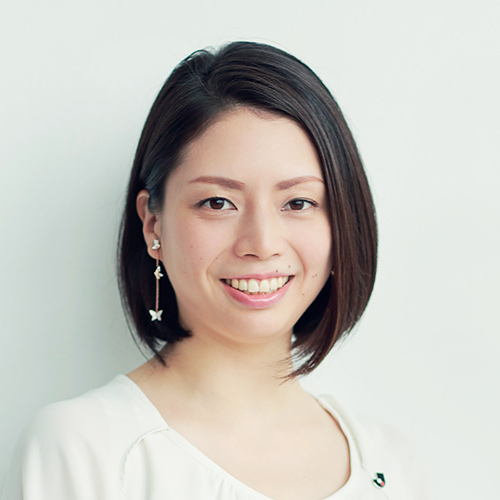 Emi Yoneda
Director, Japan Professional Football League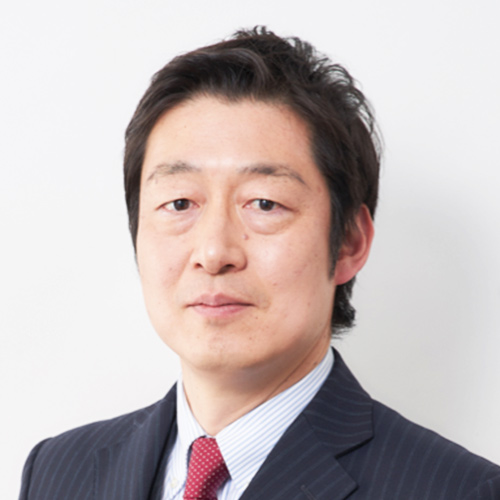 Navigator
Koji Ishii
Director of Sports Divition, mixi / Executive Director, Global Promotion, FC Tokyo
ANALYTICS HALL
What are the Top Athletes Watching for to Predict the Future
Coaches often say "Pay Attention!" - often used in sports training sites, should contain a message that includes not only the intended information but also convey its quality. The act of "paying attention" is different in meaning and method of interpersonal sports like fencing and kendo, ball games like soccer and rugby, and also e-sports. However, in all competitions, "prediction" is an essential skill for top athletes. What does "prediction" mean in anticipation of temporal and spatial changes in the playing environment? In this session, from the perspective of top athletes and researches will discuss "greatness" that cannot easily be seen.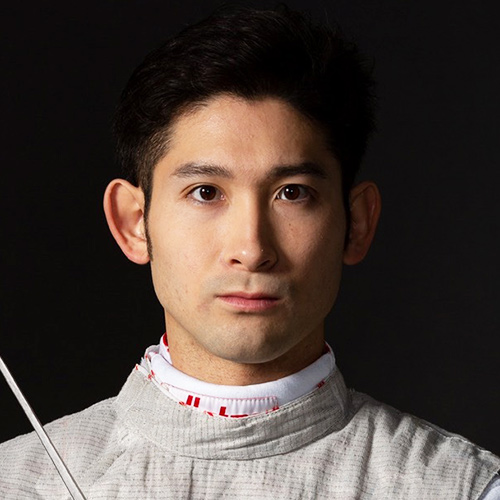 Ryo Miyake
Fencing Stage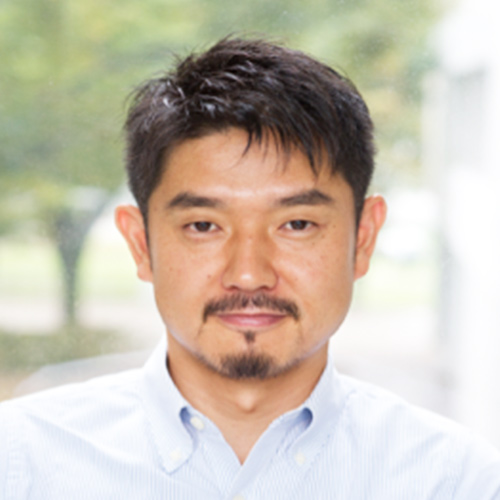 Takaaki Kato
Associate Professor, Yokohama Commercial University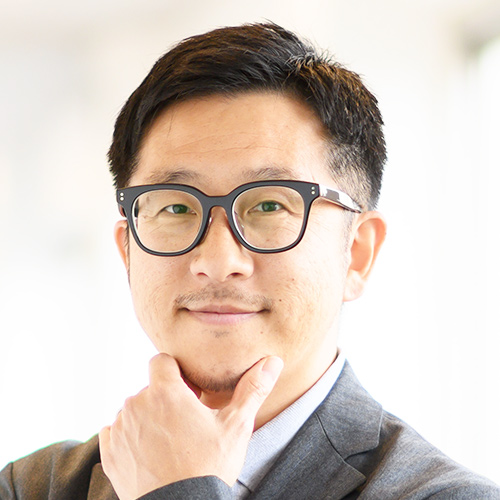 Moderator
Tomohisa Nagano
Photographer / Non-fiction Writer
INNOVATION HALL
How to Gain More Spectators of New Sports: Case of HADO Xball
In order for sports to become a business, it is necessary to acquire not only the registered player population but also a spectator population. What kind of approach is needed to increase the number of spectators in a completely new sport in which most people do not even know the rules? From the perspective of CEO of meleap inc. Hiroshi Fukuda, who develops techno sports "HADO", and Atsuya Takase, who produced many hit Japanese TV programs such as "Fleeing" on Fuji TV. Let's dive deeper into how the popularity of sports can be generated and spread based on "HADO Xball".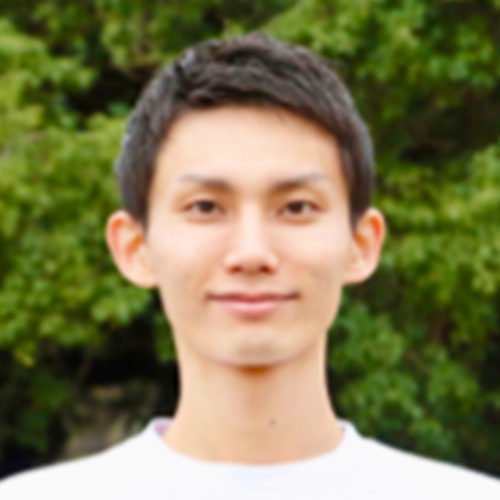 Hiroshi Fukuda
CEO, meleap Inc.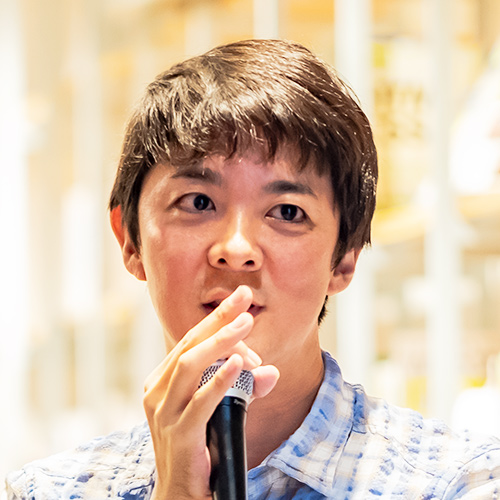 Atsuya Takase
CEO, GENERATE ONE INC.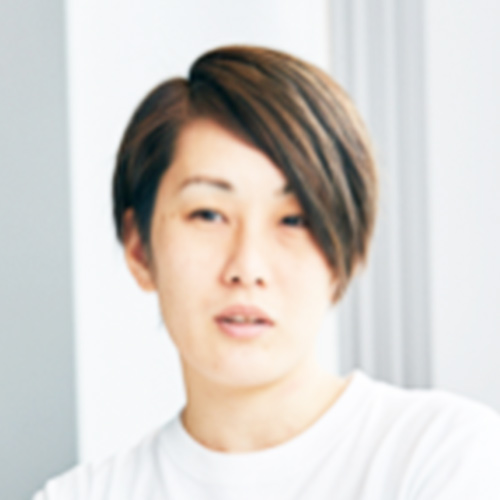 Moderator
Mayumi Morinaga
HAKUHODO DY MEDIA PARTNERS INCORPORATED
INNOVATION HALL
Features in Common among the Winner: Technology and Utilization of "Linkage" Analysis in Sports
Presented by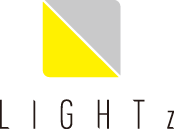 "Linkage" is one of the most important elements in sports. The word is used in sports in various ways, such as "linkage of formation" and "linkage of the whole body". In sports, it is a term used in many different ways but actual matches, it is not only about the athletic skills of one's self or the team, but also about game development and the condition of the opponent. There is a complicated mechanism to improve performance and aim for victory while being "linked" with the elements of mental and physical fatigue. Nowadays, technology has advanced and many kinds of data can be collected with a wide variety of sensors - AI has been used for these complex calculations. Before Tokyo 2020, how far can these "complex mechanisms" practiced by top athletes be refined? Swimming legend Takeshi Matsuda, medal winner for three consecutive Olympic Games, and Shingo Otobe, president of LIGHTz, a leader in the field of sports x AI - having said "Is sport a talent, an effort, or a strategy?" - will discuss under this theme.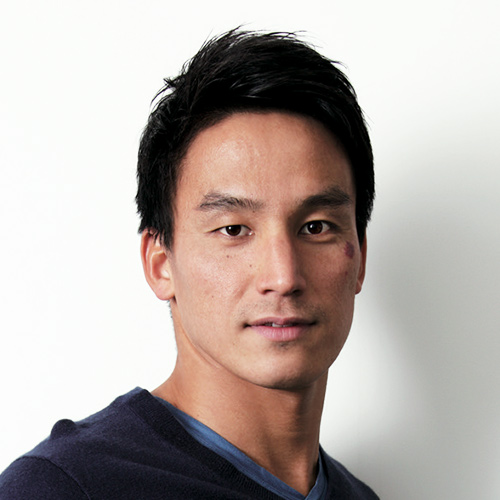 Takeshi Matsuda
Sports Journalist / 4-time Olympic Medalist - Swimming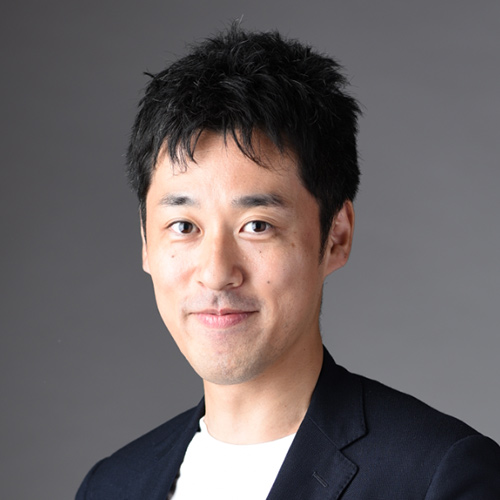 Navigator
Shingo Otobe
CEO, LIGHTz
ANALYTICS HALL
How Sports Analytics Can Be Integrated with the Entertainment
Presented by

What will the world of sport in Japan look like in 2030? Social fluctuations such as population decline are expected and therefore the number of people in the sports world is also expected to decrease. 2020, the core of the Golden Sports Year, is the time to explore the new value of sports analytics. Sports analytics has great value, not only as a means of improving competitiveness, but also as a means of conveying the "attractiveness of sports" as entertainment. In this session, we will discuss the fusion of sports analytics and entertainment with 'Koniwa', an TV personality who is also familiar with variety of sports.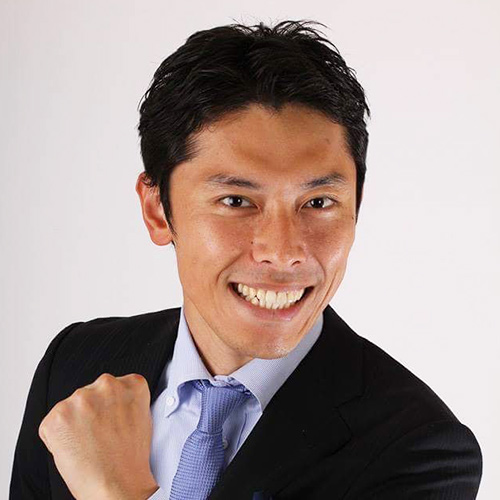 Koniwa
TV Personality/Sportscaster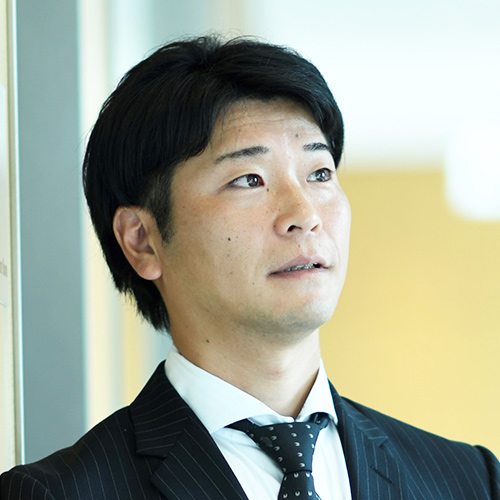 Akito Takei
Director, P&T Digital Business Unit, ABeam Consulting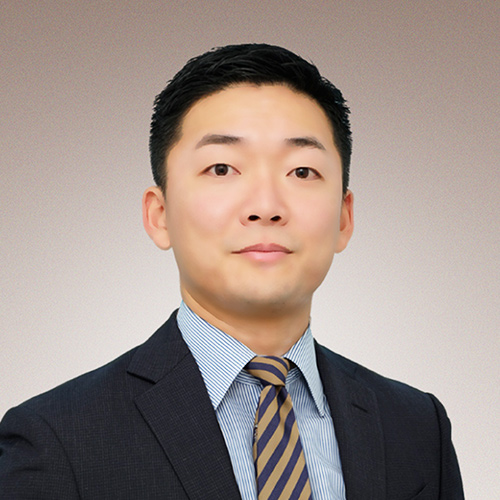 Kohei Takami
Senior Consultant, P&T Digital Business Unit, ABeam Consulting
ANALYTICS HALL
Applying the Knowledge of Professional Baseball to Amateurs -Use of Data for Performance Enhancement and Conditioning-
Presented by
In the year of 2020, YouTube is the 'textbook' for baseball. With the development of communication tools such as YouTube and Twitter, the landscape for amateur baseball teaching has evolved. On the other hand, the indiscriminate utilization of data and condition does not always achieve the goal of improving performance in a game. Coaches and players themselves are required to select and use information that is appropriate for their level. In this session, Mac Takashima, formerly serving as a trainer in MLB and NPB baseball teams, and Shigeru Matsumoto who has supported the use of professional baseball data since 90's will discuss "Using Thinking in the field of Player Development".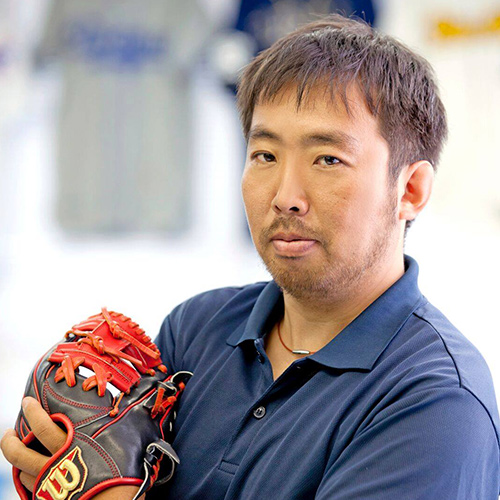 Mac Takashima
Mac's Trainer Room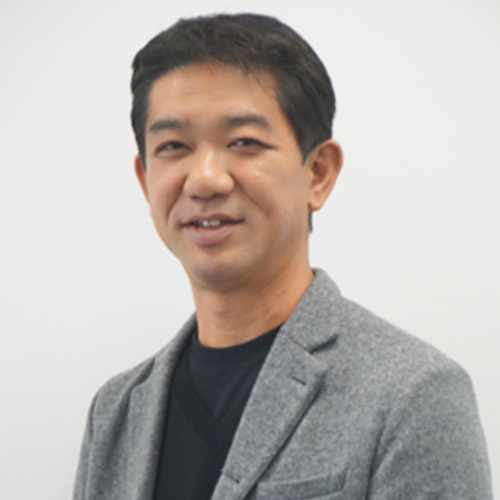 Shigeru Matsumoto
Data Stadium Inc.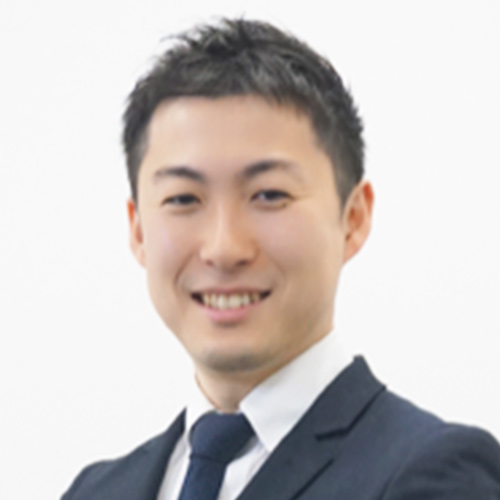 Moderator
Kei Kanazawa
Data Stadium Inc.
ANALYTICS HALL
Fostering the Transformation for the digital age - The Current Status and Issues of DX-related sites-
Presented by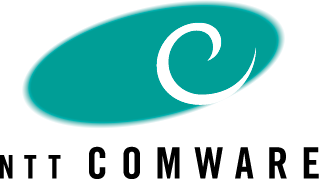 The wave of digitization is pouring into sports and it is beginning to require the use of the latest tools and technologies. The introduction of various technologies has also begun at training sites where we are in daily contact. What are the demands and challenges of the training sites when introducing digital technology? We introduce Yoji Honda of SOLTILO Knows, who implements technology at the age of nurturing and cultivates a large number of teams and players, along with the outline of the digital transformation at the frontline of youth sports - and NTT COMWARE's Hidenori Nakazato, who conducts a performance self-assessment for the nurturing of the next generation.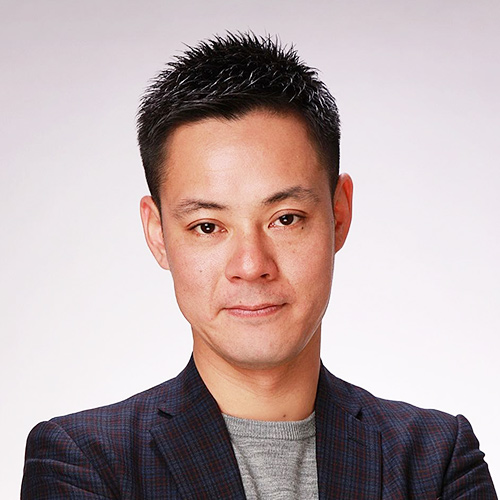 Yoji Honda
GM, SOLTILO Knows Inc.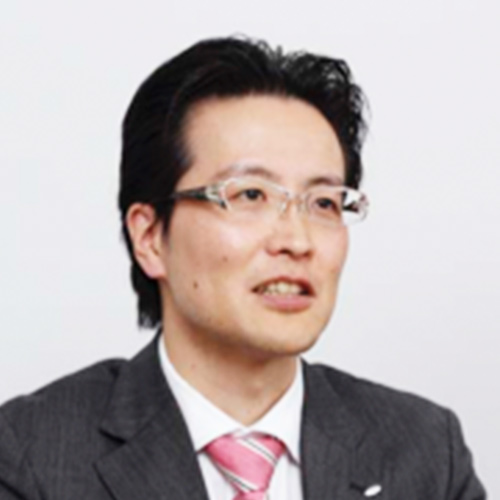 Hidenori Nakazato
NTT COMWARE CORPORATION
INNOVATION HALL
Improving CX (Customer Experience) of Watching Sports: Japan and FC Imabari's Challenges According to a Global Survey
Experience of watching sports can be more enjoyable. Watching sports isn't limited to stadiums and arenas. Information delivery before and after the game, transport to the venue, and all environments surrounding sports and the game have the potential to enhance its experiential value. Surveys conducted in Japan, Germany and the United States have revealed a weakness in Japan is "the magnitude of the impact of the game itself". Utilizing the time and environment surrounding the game is key. FC Imabari, making their debut in J3 this year, has spent the last year researching and analyzing the customer experience of watching games. The panelists will talk how to engage fans with touch points other than the game itself- from the perspective of clubs and consultants.
Takeshi Okada
Owner, FC Imabari/ Former Japan National Football Team Coach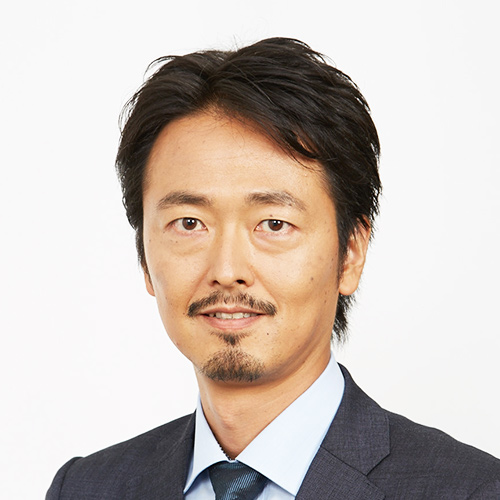 Seiji Morimatsu
Deloitte Tohmatsu Consulting Co., Ltd. M&CE Unit Senior Manager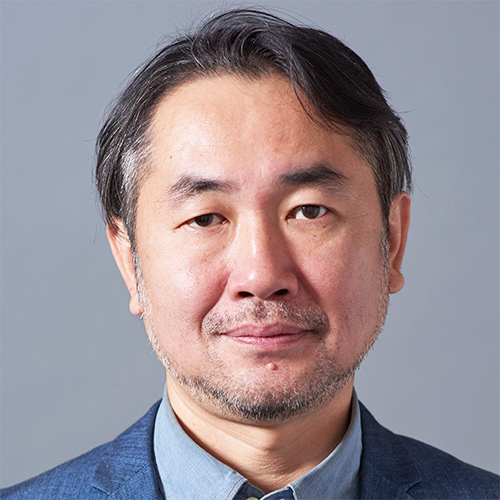 Moderator
Tetsuichi Utsunomiya
Photographer / Non-fiction Writer
ANALYTICS HALL
How Real - Time Analysis Makes Difference in Decision Making on the Football Pitch
Two years have passed since the 2018 revision of soccer's rules to allow electronic communication devices to be brought to the bench. The analyses of technology and data from sport analysts have enabled the immediate collection and provision of information. How does real-time analytics affect management and players on the pitch, with increasing focus on how it can be used at home and abroad? What do analysts need to do to utilize and fight for this advantage? In this session, we will explore the possibility of real time analysis to further develop Japanese soccer via discussions with analyses specialists who have supported Japanese representatives in each category, and experts who are familiar with the realities of data analysis.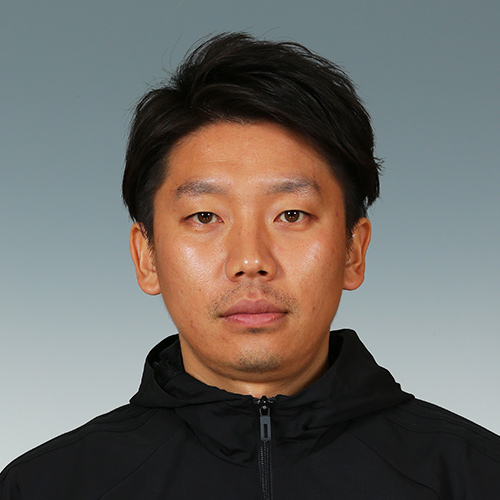 Hiromi Katagiri
Technical House Leader, Japan Football Association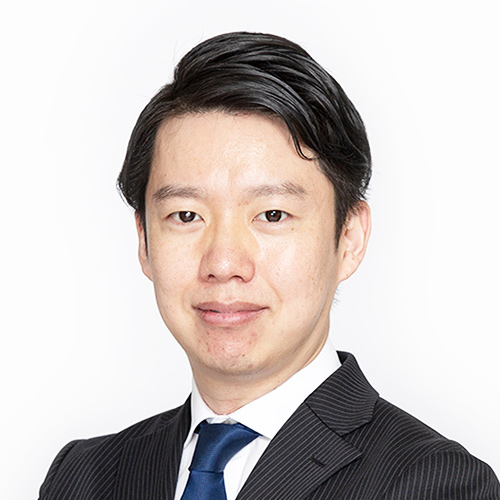 Hiromu Nishiuchi
Founder & Chief Product Officer, Data Vehicle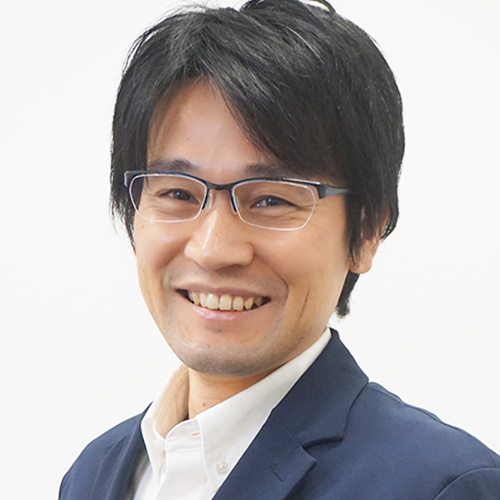 Moderator
Kei Hisanaga
Data Stadium
INNOVATION HALL
Data Accelerating the Sport Community Development - Utilizing Data for Safely Enjoying Outdoor Sports
In recent years, outdoor sports have greatly evolved in the field of data analytics. What used to be determined based on content and experience previously recorded by specialist is now shared through data-based climbing and running routes as devices and apps evolve. Not only is it useful for exchanging information, but it has also greatly contributed to the increase in those who love outdoor sports. How is data analytics used in outdoor sports? How will outdoor sports evolve in the future? We will be speaking with people who have been developing apps related to running and mounting climbing.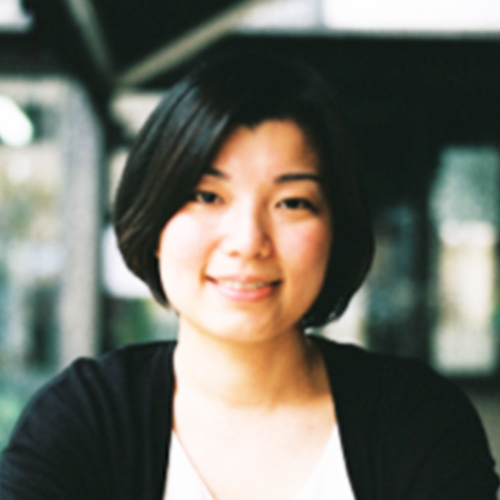 Eri Mishima
Japan Country Manager, Strava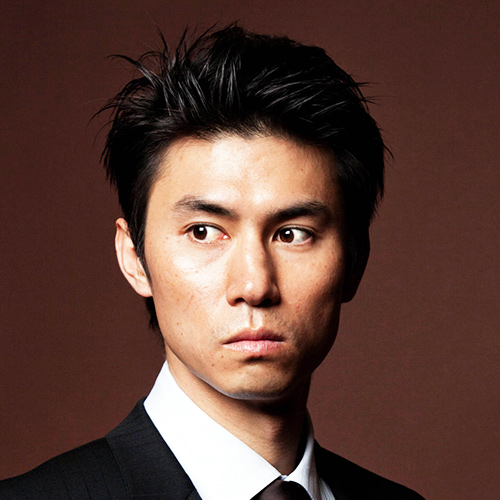 Yoshihiko Haruyama
CEO, YAMAP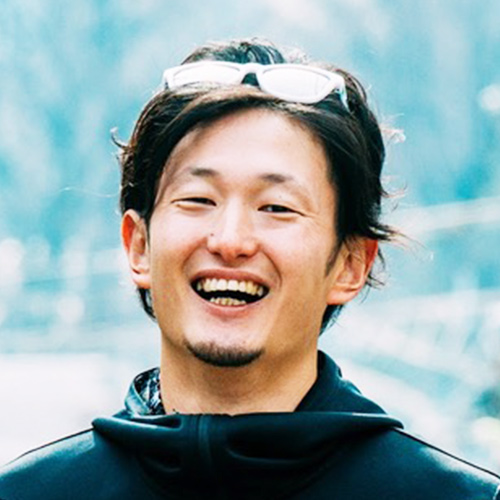 Eiichiro Omori
CEO, Runtrip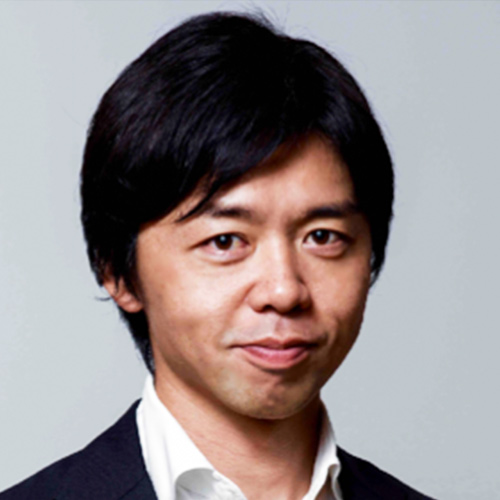 Moderator
Makoto Miyata
Co-CEO, Euphoria
ANALYTICS HALL
Why Technology: Not to Rely too much on Data from the Beggining
Technology has been greatly developed and various events can be converted into data these days. On the other hand, the issues facing users are diversifying and it is extremely unlikely that any single solution can complete. Sports have become increasingly sophisticated and complex making it difficult to imagine what they "should" be. In this session, three people from different positions who are committed to using technology to grow people and maximize potential will make suggestions for changing the sense of challenges in using technology and the future of sports.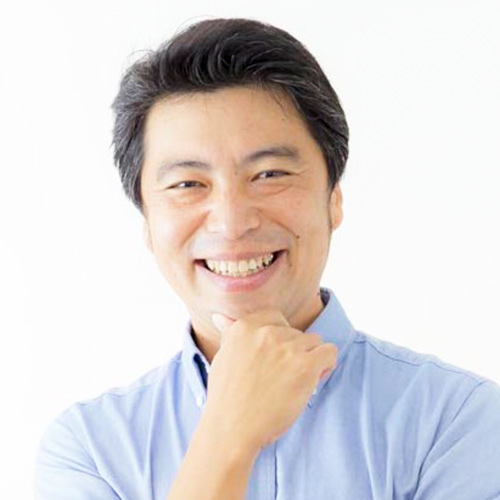 Kenichi Shinjo
Director, HORBAL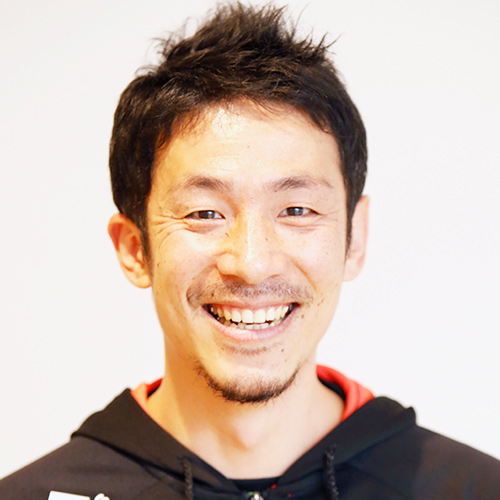 Yohei Chiba
Co-Founder/Board Member, Japan Sports Analyst Association
Hiroshi Hashiguchi
Co-Founder / CEO
INNOVATION HALL
Unraveling Future of Music Consumption by Data - Music Industry Game Changer in Demonstrates the Next Decade of Sports -
20 years into the 21st Century. Meanwhile, platforms for listening to music have diversified. From the era of listening to CD's and watching DVD's to the mainstream era of YouTube, Apple Music, and Spotify - the meaning of the "CD Sales Chart" has changed significantly. As the market rules change drastically, Billboard Japan, which provides realistic hit charts to the world by deciphering diversified music consumption behaviors into complex data, also plans to expand the market itself. In this session, we will look for tips for the next decade in the sports industry by analyzing game changers in the music industry.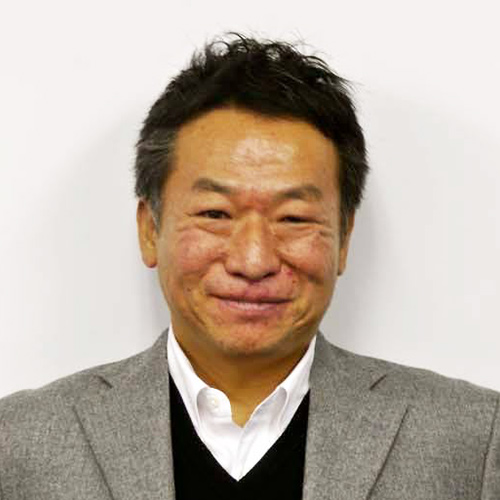 Seiji Isozaki
General Manager, Billboard Division, Hanshin Contents Link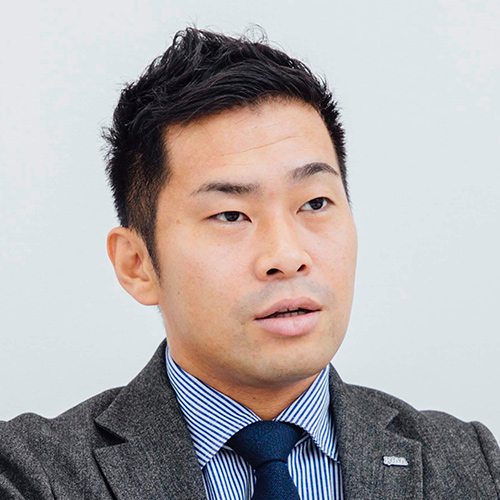 Keita Watanabe
Co-Founder/President, Japan Sports Analyst Association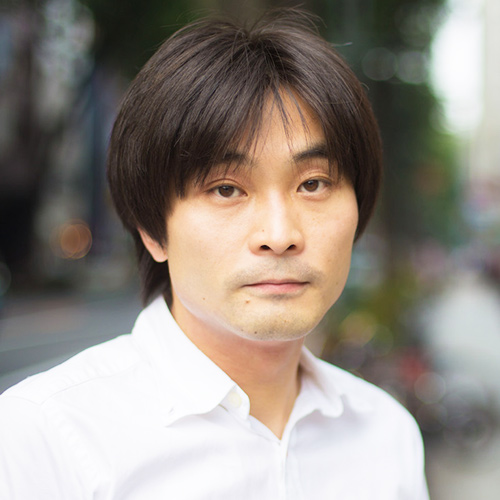 Moderator
Tomonori Shiba
Music Journalist
ANALYTICS HALL
Career Pathway of Sports Analyst - Utilizing Data in Coaching and Nurturing Athletes -
It's been six years since 2014, when JSAA was first launched. The two analysts at the time of the first JSAA OPEN SEMINAR were appointed head coaches to nurture future players. From Analyst to Head Coach- What do you keep in mind as an analyst? How do you utilize the data to teach the next generation? How are you trying to encourage players to grow? Two former analysts-turned-head coaches will be discussing the analysis tools involved in sports analytics since the launch of JSAA.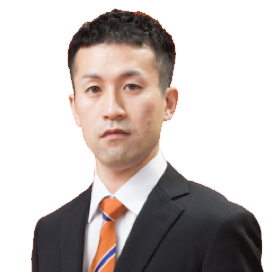 Shota Shakuno
U15 Head Coach, Hiroshima Dragonflies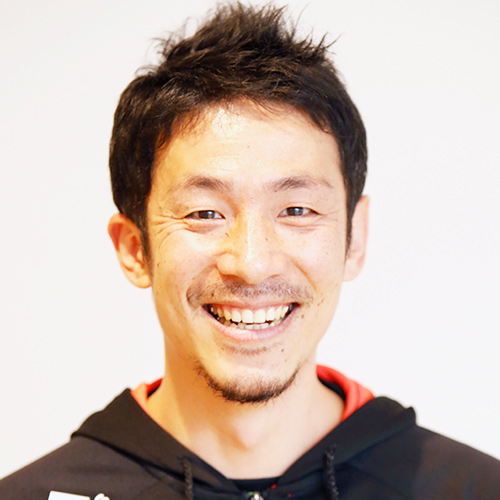 Yohei Chiba
Co-Founder/Board Member, Japan Sports Analyst Association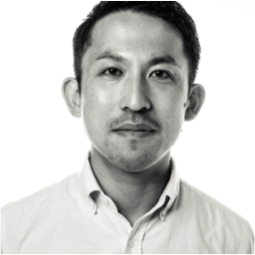 Moderator
Ryoichi Takabayashi
Account Executive-Japan, Hudl
INNOVATION HALL
Behind the Scene of Making the Rugby World Cup Quater-Finals for the First Time - Team Japan's High Performance and the Role of Analyst-
Intense preparation was required for the Japan National Team to reach the best 8 in the Rugby World Cup 2019. It was essential to maintain an environment of daily effort to demonstrate high performance, to counteract the efforts of opponents, there exists a "High Performance Approach" that can be utilized only by analysts in daily practice, as well as in the games. This section will introduce the analyst's efforts that supported the daily work and representative history of Japan's Best 8.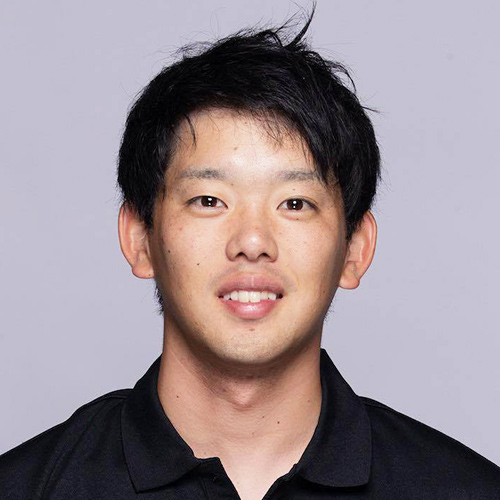 Shunpei Hamano
Analyst, Japan Men's National Rugby Team, Japan Rugby Football Union